Inspired by the holistic principles of Ayurveda, Kiko Milano; The vegan 'Precious Rituals' collection, which contains ingredients produced from natural origin raw materials, brings together the historical origins of India and today's contemporary perspectives in high-performance beauty and skin care products.
'Precious Ritual' works, which meet the very different needs of the skin and the beauty routine, bring the ritual of care and pleasantness that appeals to both the skin and the soul, with their delicate textures, effective formulas and fascinating natural scents. The collection draws attention with its long-lasting, high-performance works.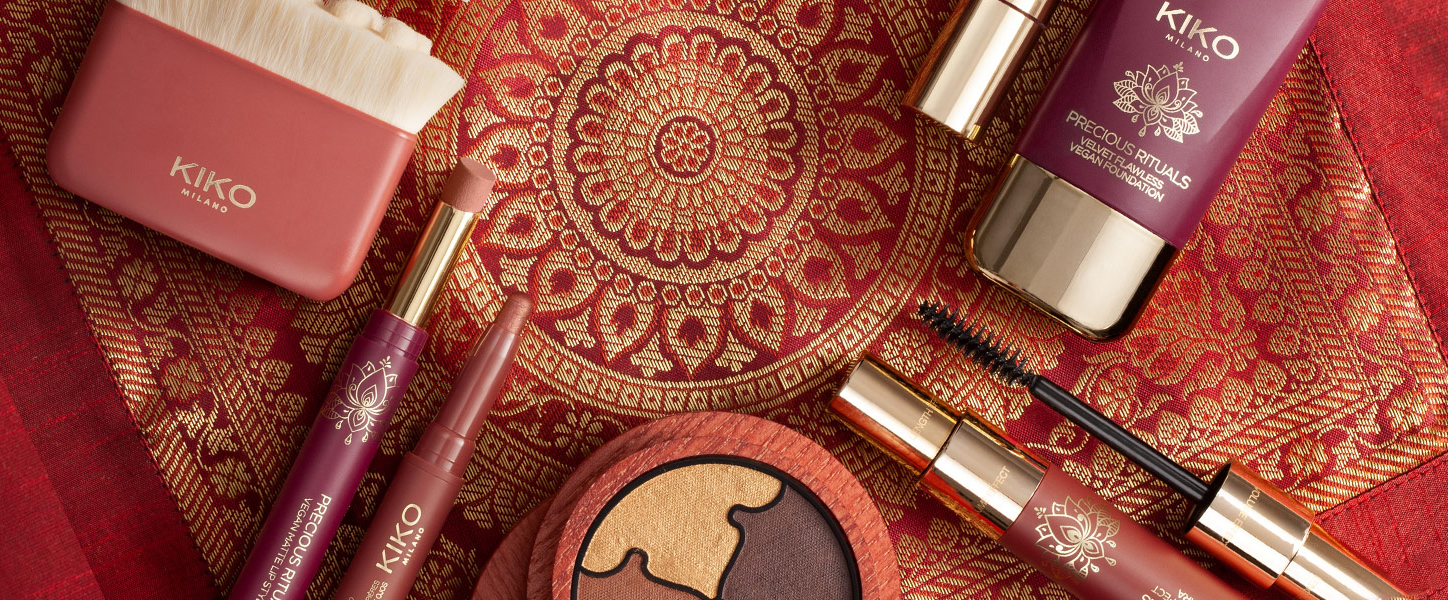 Skin Care Ritual
GINGER SCENT VEGAN BODY SCRUB, body scrub with the enchanting ginger scent, purifies, smoothes and moisturizes the skin from dead skin thanks to its formula consisting of almond and sesame oil and moringa tree extracts.
GENTLE VEGAN FACE CLEANSING OIL, Ginger scented facial cleansing oil gently cleanses and illuminates the skin. The artifact can be used with EXFOLIATING FACE BRUSH, a facial brush made of synthetic fiber for deep cleansing and purifying the skin from dead skin. REUSABLE MAKE-UP REMOVER COTTON PADS, 5 pieces of 100 percent cotton, reusable facial cleansing pad, can be reused up to 20 washes.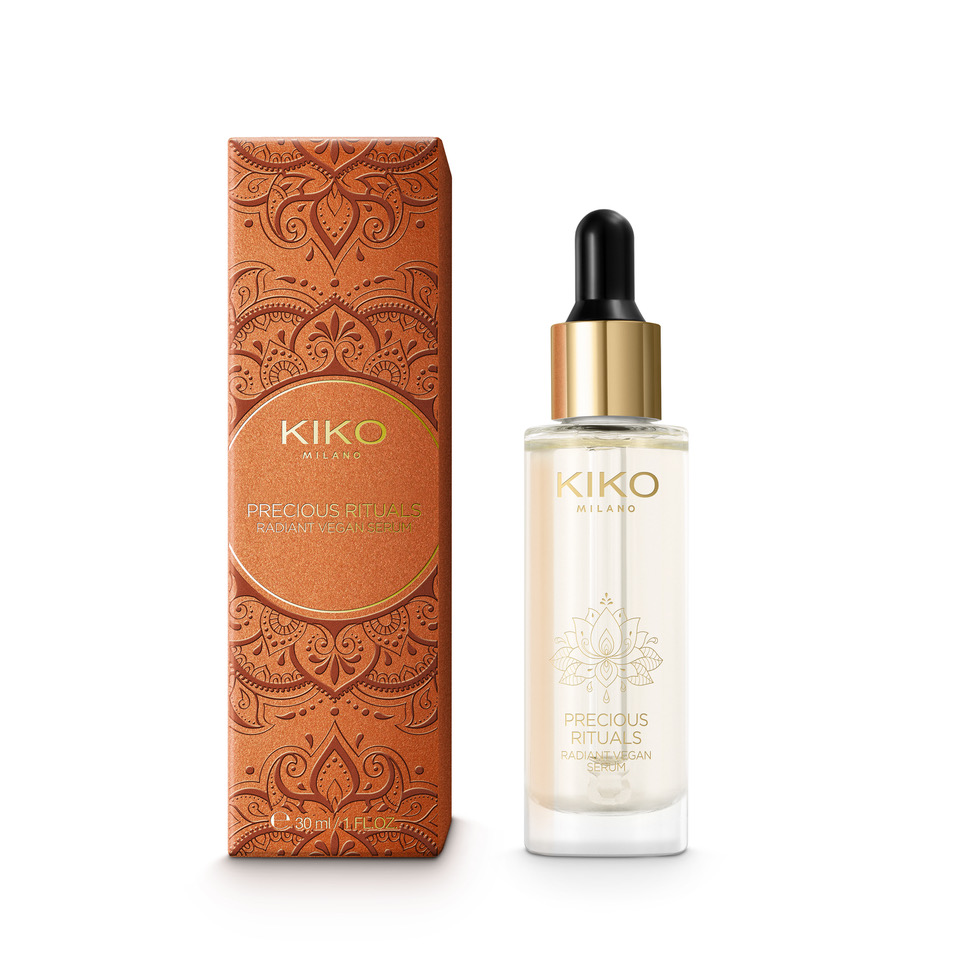 RADIANT VEGAN SERUM, Precious Rituals Collection's moisturizing face serum offers a well-nourished and lively skin appearance. The ginger scented product gives the skin a natural glow. VEGAN SOLID SCENT, a new solid perfume with fascinating notes of bergamot, honey, dates and patchouli, is a great piece to touch up at any time thanks to its handy stick form. It can be gently applied to the wrists, the length and behind the ear.
Face Ritual
VELVET FLAWLESS VEGAN FOUNDATION, It is possible to equalize color imbalances and obtain a moisturized silky-looking skin with the new liquid foundation with a natural finish with medium coverage with adjustable density. Formulated with ingredients from natural raw materials, its structure melts into the skin, creating a flawless light layer. Enriched with fermented pomegranate extract, the tea-scented product increases the moisture content of the skin by 8% after 14 days of use. FACE BRUSH AND BLENDER can be used with the face brush duo.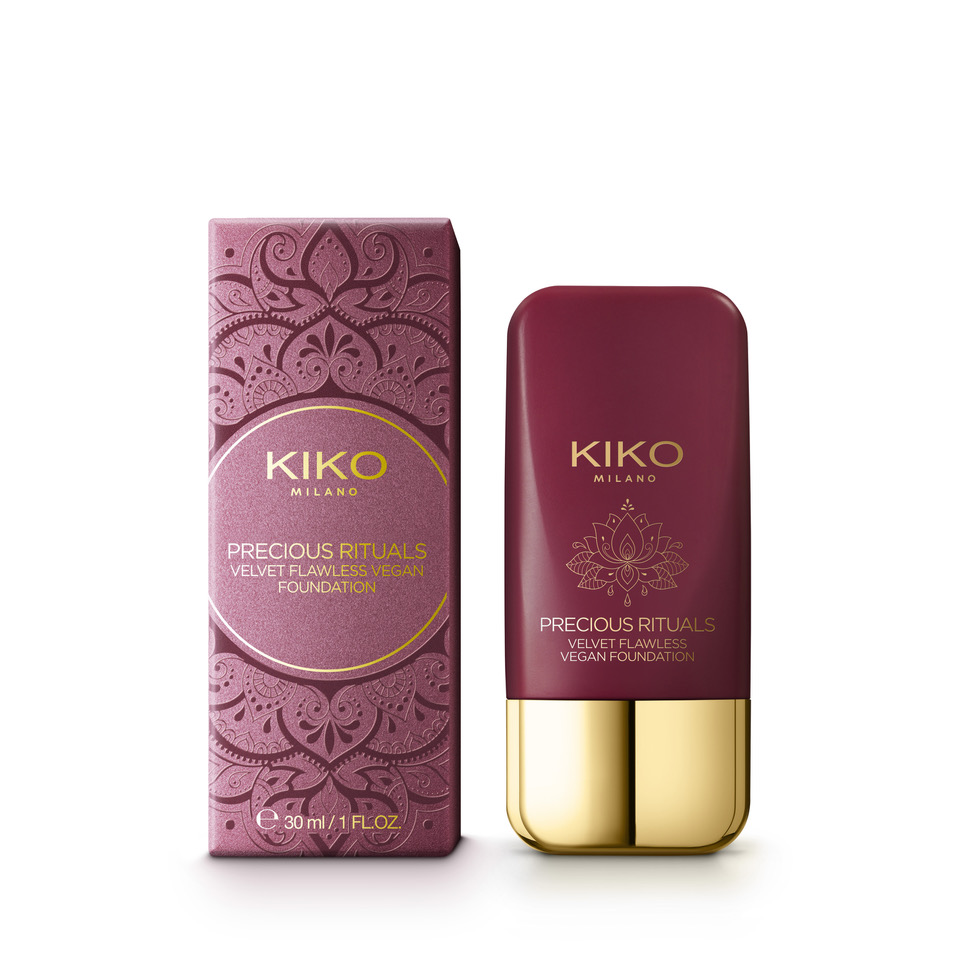 HYDRATING VEGAN CONCEALER, adjustable density, medium-high coverage, moisturizing liquid concealer, contains aloe vera extract, which has a soothing effect. The work covers the imperfections with its fine structure and illuminating effect and provides a natural finish.
Products with proven durability up to 10 hours
LONG LASTING VEGAN BLUSH, a silky-textured compact blush proven to last up to 10 hours, enriched with saffron flower extract. The work, which is noticed with its special wooden packaging, is rose-scented..
LONG LASTING VEGAN FACE HIGHLIGHTER contains a silky-textured compact illuminator with saffron flower extract proven to last up to 10 hours. white tea scented
LONG LASTING VEGAN BRONZER, a compact bronzer with proven lasting up to 10 hours, gives the skin a silky texture. Enriched with saffron flower extract, the work is cinnamon scented.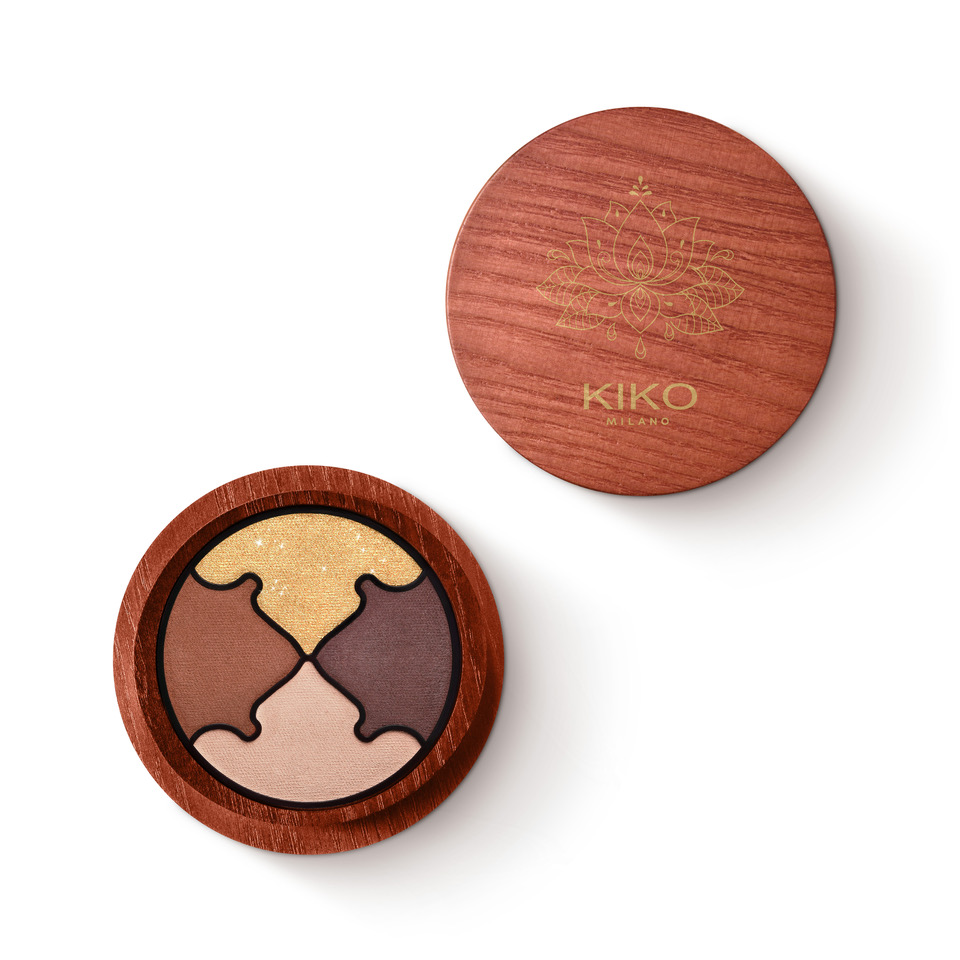 Eye Ritual
VEGAN DUO EYE PRIMER& EYESHADOW can be applied easily with fingers; It is possible to create a natural glow in the eyes with the dual work consisting of a non-slip eye set and eye shadow with earthy colors. VEGAN EYESHADOW HARMONY PALETTE, a double-finish eyeshadow palette consisting of 4 heavy colored eyeshadows (3 matte; 1 pearlescent), consists of soft browns and golden tones.
VOLUME& LENGTH EFFECT VEGAN MASCARA, it is possible to create a panoramic view thanks to the double brush feature of the mascara, which is proven to last up to 36 hours. The work offers the option of longer and sharper lashes and a heavier volume effect. Its heavily pigmented structure provides a matte and heavy finish. LONG LASTING VEGAN EYELINER, liquid eyeliner, whose permanence is proven up to 12 hours, gives the eyes an assertive look with its specially designed applicator.
VEGAN EYELINER & KAJAL, Heavy color eyeliner strengthens the drama effect on the eyes with its rich tones. LASH AND BROW VEGAN SERUM, which nourishes and strengthens eyelashes and eyebrows, and VEGAN BROW PENCIL, an eyebrow pencil created for pure, full and obviously eyebrows, are the other remarkable products of the series.
Lip Ritual
Lips are not forgotten in the PRECIOUS RITUELS Collection, which captures the trends of the season and offers high-performance vegan products enriched with natural ingredients such as saffron flower extract, aloe vera, almond oil, sesame oil and exotic scents.
SHINE & DEVA VEGAN LIP BALM, a nourishing colored lip moisturizer with a luminous finish, makes the lips softer and smoother with its formula enriched with shea (Karite), mango and cocoa butter. Offering a special care effect, the work fascinates with its vanilla scent. VEGAN MATTE LIP STYLO, the matte finish lipstick of the series, enriched with fermented pomegranate extract, while providing heavy color and maximum comfort, draws attention with its rice scent.