Recipe for making facial cleansing gel
While the search for continues by women, it is possible to talk about a few hundred cleaning gel recipes that can be easily made at home. While cleansing the skin from foreign substances (oil, dirt, make-up, etc.) and being clean stand out as the main factors for the beauty of the skin, the importance of facial cleansing gel is also very high for cleaning the skin.
Most Popular Facial Cleansing Gel Recipes
Can be easily prepared at home best facial cleansing gel
If you look at the recipes, the first recipe is as follows.
2 tablespoons of honey
15 drops of lemon oil
4 tablespoons castile soap
5 teaspoons of jojoba oil
One tablespoon of tea tree oil
Chilled water after boiling a glass of water
After all the ingredients except honey and soap are mixed well, honey and soap are added and the mixing is continued, and it can be used after 2 days of storage in a large container.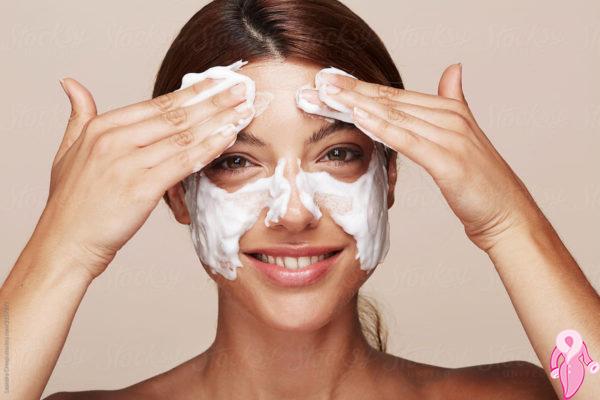 Facial Gel Made with Chamomile Tea
Making chamomile tea facial cleansing gel
for ;
Four glasses of well-brewed chamomile tea
8 drops of lavender oil
4 drops of vitamin E oil
4 tablespoons castile soap
Half a teaspoon of almond oil
After mixing 4 drops of vitamin E oil, half a teaspoon of almond oil and 4 tablespoons of castile soap in a bottle, water and chamomile oil are mixed into it and left to rest for 2 hours, the facial cleansing gel becomes ready to use.
Aloe Vera Reinforced Facial Cleansing Gel
The third recipe for facial cleansing gel aloe vera facial cleansing gel making;
4 tablespoons of water
4 tablespoons of liquid soap
2 teaspoons of aloe vera gel
2 teaspoons of almond oil
2 tablespoons of glycerin
8 drops of lemon oil
After all the ingredients except soap are passed through the blender, lemon oil and liquid soap are added, the mixture should be put in a spray bottle and stored in a cool place. It contains miraculous results for the face when used once every day.