Inspired by the beautifying and restorative power of fern, Royal Fern came to Turkey to meet with skin care enthusiasts, with the brand founder and famous dermatologist Dr. Timm Golüeke and Melissa von Faber Castell announced with a special launch at Galataport Roka.
In the middle of the launch of Royal Fern, Royal Fern Turkey Distributors Birgül Ulucan Öztürk and Gamze Ulucan, as well as Romina Hakko Garih, Yağmur Ünal, Begüm Kıroğlu, Maya Portakal Bitargil, Maria Eligreen, Caterina Birand, Cansın Akdoğan, Sera Türker, Dilek Türker, Meskenin Şaşmaz, Serra Many guests including Tokar, Mine Kalpakçıoğlu, Yvonne Rosenbaum Afra, Sanem Kardıçalı Tezman attended. Royal Fern works are on sale at Beymen and neo-bloom.com.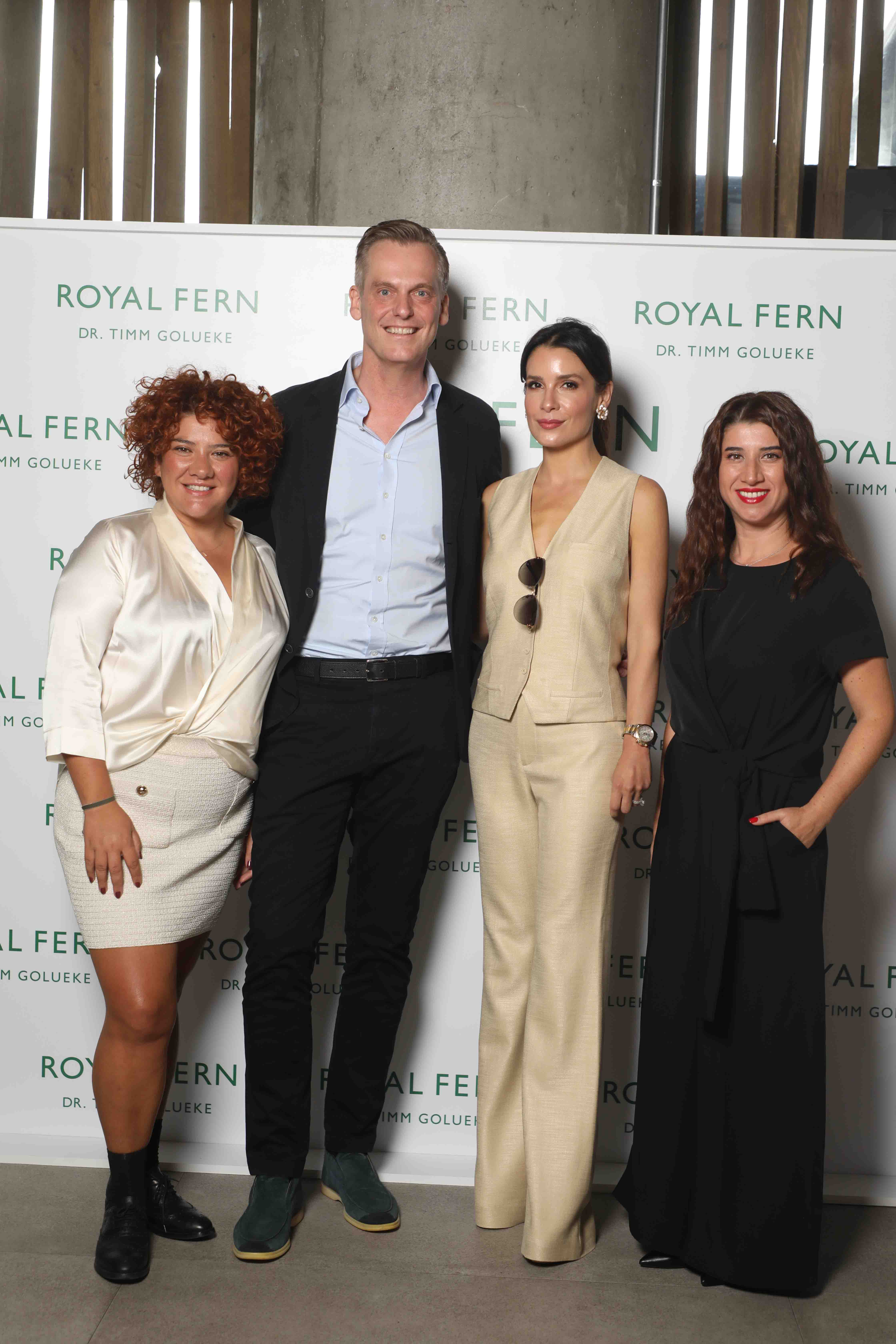 Royal Fern Turkey Distributor Birgül Ulucan Öztürk, Dr. Timm Golüeke, Melissa von Faber Castell, Royal Fern Turkey Distributor Gamze Ulucan
The basis of luxury care brand Royal Fern is the anti-infective and anti-aging effect of fern. Powered by 4 powerful active botanical ingredients, the ancient fern plant comes in an encapsulated complex to prevent and reduce inflammation. African voacanga tree oil provides deep hydration while reducing edema on the skin. Rosehip oil has a strong antioxidant effect thanks to its vitamin C content. Needle leaf protects the skin against dehydration and helps to renew the skin's moisture barrier. Mineral oxides support the skin's defense mechanism against environmental factors.
All Royal Fern works are created using the Royal Fern Complex, patented by the German Federation. Royal Fern Complex provides skin protection against environmental factors such as air pollution and UV rays. With its fern content, it prevents the decrease in the amount of collagen and elastin in the skin, while supporting the production of collagen. This skate complex; It helps to prevent and reduce hyperpigmentation on the skin and detoxifies the skin. None of the Royal Fern products contain parabens, mineral oil, synthetic colorants. Not tested on animals.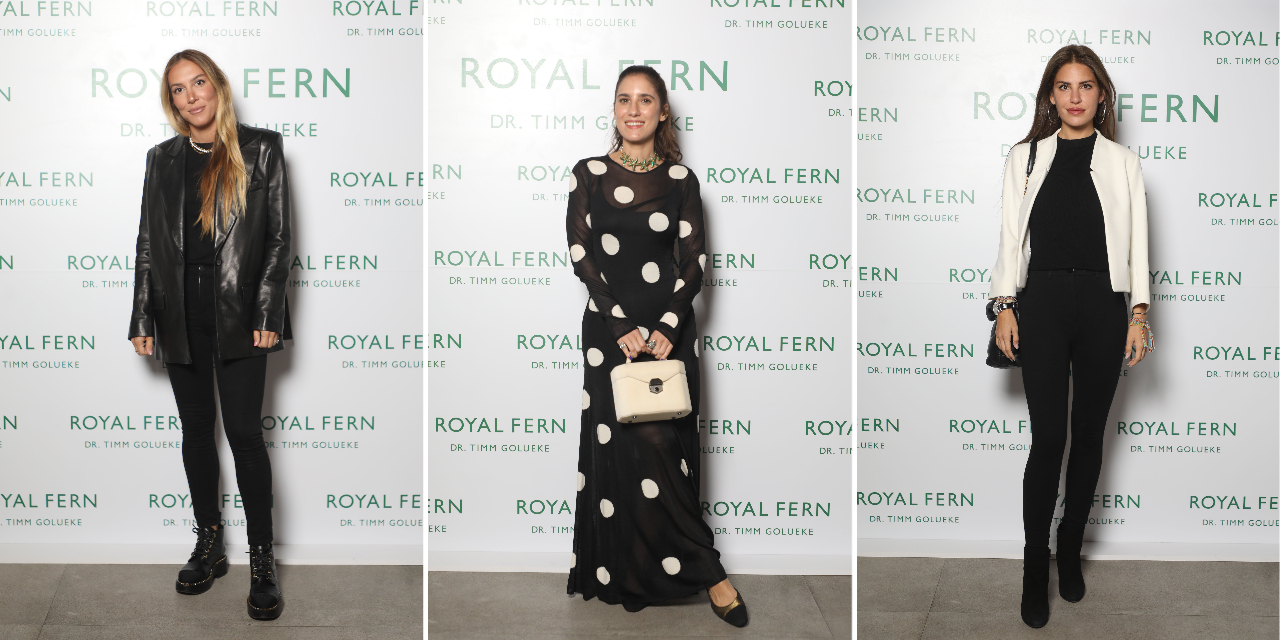 Romina Hakko Garih, Begum Kiroglu, Yagmur Unal