A NEW CONCEPT FOR ORAL HEALTH CATEGORY FROM SENSODYNE
Sensodyne brings a new concept to the oral health category with "Nourish": Dental Nutrition. Developing the first toothpaste against sensitivity, Sensodyne introduced the Nourish line that nourishes and strengthens teeth to support investment in oral and dental health. The new Sensodyne Nourish emphasizes to consumers the value of investing in the future of their teeth with a true oral care routine.
New Formula Nourishing Teeth
"Nourish" increases the mineral density in the mouth with the bioactive minerals it contains, helping to strengthen the tooth enamel and reduce the loss of tooth mineral. Thanks to the bioactive mechanism, it strengthens the teeth by feeding them. It helps to maintain the natural stability of the oral flora with its nutritive feature.
With three different options: Natural Freshness with eucalyptus oil, Relaxing Effect with aloe vera and Healthy Whiteness with citrus oil, the "Nourish" toothpaste series refreshes the breath with natural mint and essential oils.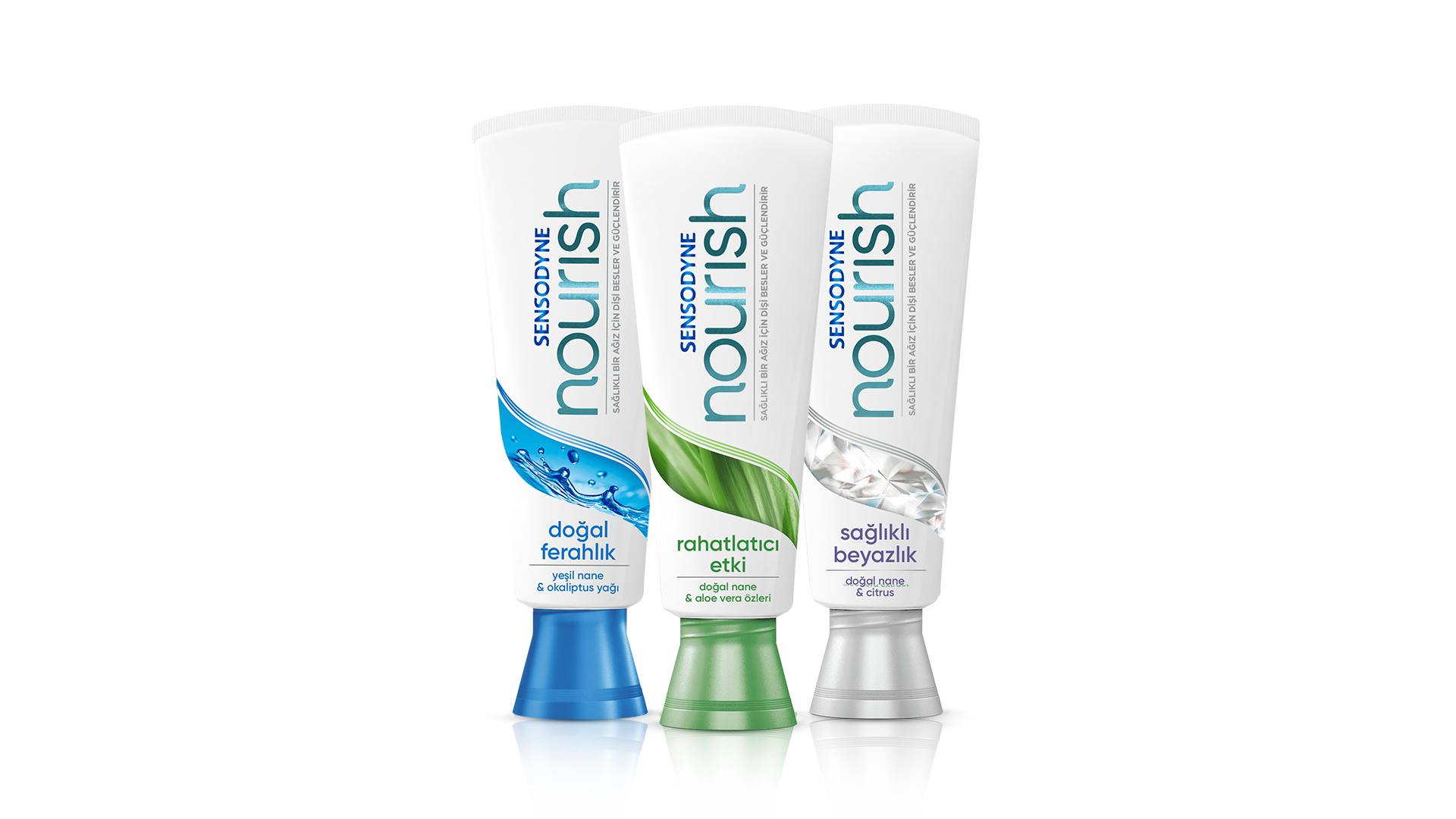 Dentist Sibel Özdemir Özkan said, "When we look at global trends, we know that bioactive minerals make great contributions to our general health. Teeth that are fed and strengthened with bioactive minerals are also a valuable investment for oral health. In this way, we are taking a big step towards protective oral health in Turkey", emphasizing the importance of dental nutrition.
GSK Consumer Healthcare Marketing Manager Gülden Duykan Kankotan describes the Sensodyne Nourish series as follows; "When we look at the results of the 2021 IPSOS Household Penetration Survey, we see that 4 tubes of toothpaste are consumed per person in a year. In the use of toothbrushes, this number is much lower. Toothbrush purchases are only 59%. Based on these data, we bring a new concept to the oral health category with the Nourish series, and 'Tooth Nutrition' is not just about oral health; We would like to explain the effects of general competence and the future of our teeth. Our aim is to raise awareness of consumers about oral care. We want to initiate and advance this change with our new line, Sensodyne Nourish, emphasizing the importance of starting investing today for healthy teeth."
For a More Sustainable World
Sensodyne Nourish packaging, cap and tube are produced in 100% recyclable form. Sustainable packaging gives a more conscious production and consumption message with production and recyclable materials.