My heart aches when I think about each year we left behind. Every year we start a year with new excitement and new hopes. We never know what life will bring us. Still, it's good to have hope and experience the excitement of new beginnings. We are human after all. We have a life to live with the good and the bad. Let's never stop dreaming.
My daughters' school is a holiday every year before the new year. Spending time with children is always good for me.
This term is going by very fast and hectic as I have a daughter who will enter LGS this year as well as at school. Girls don't have much time either. We took the opportunity to make the holiday a mother-daughter day. A long time ago we had our hairdresser's day where we talked about "let's go on holiday before the new year". Thanks to dear Sabit Akkaya, he hosted us all with brilliant touches.
I'm at the hairdresser before the new year. I learned about hair and makeup trends for 2020 New Year's Eve . I would like to thank my dear Sabit Akkaya for sharing his friendship and experience with us. I hope the suggestions are as helpful to you as I am.
New Year's Eve Trends
New Year's Eve brings to mind more sparkly outfits combined with glittering accessories than other important days and invitations. (At least that's how it is for me.) On New Year's Eve 2020, it would be right to complete this look with shimmering hair. For this reason, Sabit Akkaya suggests using glitters and glittering hair accessories on the hair and designing high-volume hair for the New Year's Eve, depending on the wishes of the people. She encourages them to get out of their routine, especially on this important night.
A similar situation exists for New Year's Eve makeup. See what Mr. Sabit is saying. " It is the right choice to prepare for this night by exaggerating the glitters and trends in make-up. By framing it, you can enrich it with a look close to cat eye make-up.In a situation where it would be right to use lighter make-up, such as a small New Year's Eve party at the workplace, framing a less foggy make-up with fluffy lines will allow you to go out of the routine and be in line with the energy of the New Year. Of course, apart from enriching the smokey make-up, glitter and glittery make-up accessories will complete your look as you enter 2020.
I hope you didn't think that I would leave Mr. Sabit alone with only new year suggestions 🙂 I would like you to read the 2020 trends first.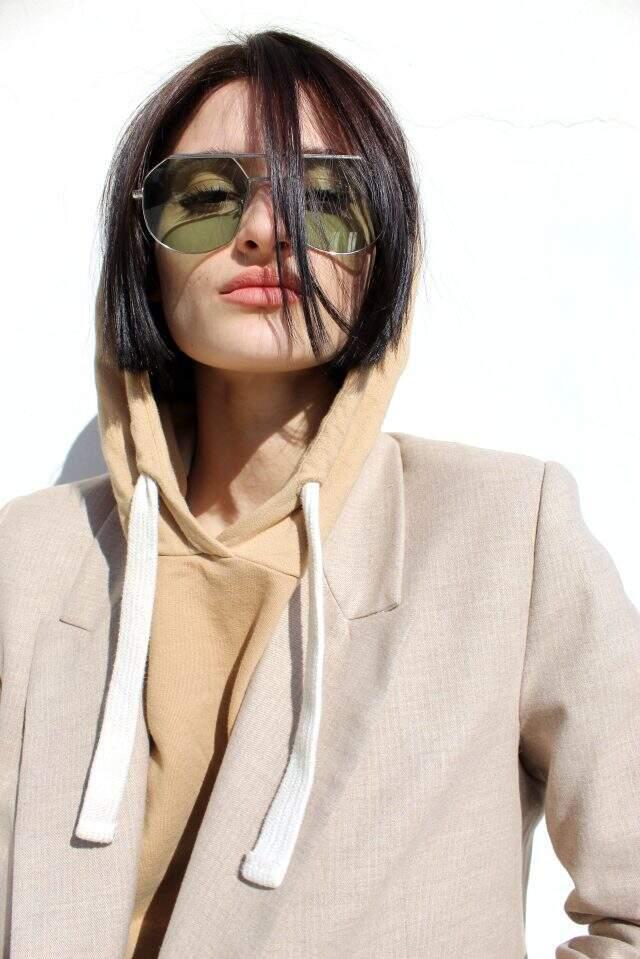 General Hair and Makeup Trends
in general in 2020; bob cut, bangs and voluminous hair will come out. However, whatever the hairstyle is, the most important thing and what makes any hairstyle suitable for 2020 will be personalized design.
The bangs fashion, which started to spread especially from the second half of 2019, will become even stronger in 2020 and two people with similar hairstyles and face shapes will be using different bangs customized for them.
Bob haircut has been in fashion for a while, but the most striking change this year will be to stay away from sharp lines, no matter which bob cut style you apply. Softening the hair by giving it texture towards the ends will make the bob haircut trendy. Of course, personal design will come to the fore here too, and a personalized bob cut, from the color of the hair to its length, from being wavy or straight to the way it is combed, will keep you up-to-date. Apart from bob cut, voluminous hair and bangs, another hair trend we will see in 2020 will be extra long hair. This year, we offer a range of colors with brighter tones, with warm tones and a much more natural play of light, in terms of coloring.
Colored mascaras will be number one in 2020's makeup trends. It will be a year when we put aside black mascara and reflect our personality with colorful tones. Using neon colors, especially on the inside of the eyelid, we will often see colored eye pencils applied in one or more lines that stand apart from your lash line. Make-ups extending from the eyelids to the cheekbones and red smoke make-ups will also appear in the invitations, although not in daily life. The most important element in makeup trends will be personalization. All these colorful worlds and graphic drawings will enable them to express themselves to the world as personalized designs.